Glimpses of our History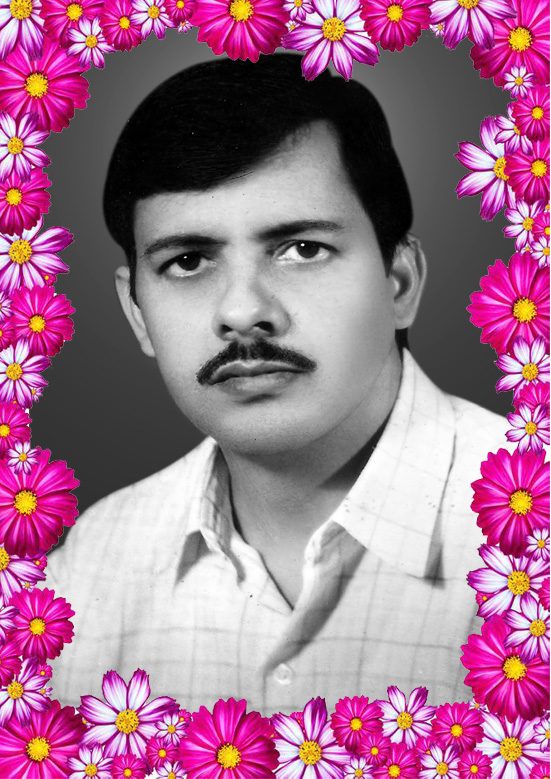 Late Dinesh Tripathi
Founder Varanasi Homoeo Laboratory
07/04/1956 – 04/01/2013
At VHL, we believe our history is what shapes our present, where we are and what we are. That's why we have put together the personnel's and the milestones they achieved in this section, highlighting our dignified history.
Late Mr. Dinesh Tripathi (1956-2013), a law scholar and a naturopath took after his father Late Bans Narayan Tripathi the dream to do something innovative in the field of medicine. Watching how his father dedicated a significant part of life serving the poor as a Vaidya,(Aayurvedacharya) decided to go on with this. His dream to establish a unit where pure, safe and affordable medicines can be made, finally landed in reality in years 1995 and VHL came in to existence.
In this entire journey, apart from his own tireless efforts and dedication, someone who always have had his back was his wife Mrs. Urmila Tripathi, under whose guidance the unit is reaching its height today. Following his father's footprints, the third generation heir Dr. Padmakar Tripathi is incessantly taking the initiative to new dimensions and standards, making it a successful and promisable trustworthy and venture.
Today we have our well equipped manufacturing unit and well trained, qualified technical staff who work hard everyday with a clear vision of maintaining and upholding the ethics and valuesuponwhich we are founded.
In the process we follow the current guidelines of "Schedule M-1 of Drugs and Cosmetics Act" also known as GMP procedure and latest certification of "International Standard Organization" that is ISO 9001:2015 ensures the level of quality in our range products.
VHL presents an impressive portfolio of products range from oral liquids to syrups, and dilution sections to that of decimal potencies, also we are proud to say that VHL has strong distribution network in both rural and urban markets. Concerning the response to our medicines, the demand is increasing day by day and have the faith of both Homeopathic practitioners and patients also getting up to mark.